TORQ ENERGY GEL (15X 45G)
Code:TQGELN
Fast-Delivery 2:1 Maltodextrin:Fructose carbohydrate energy gel with 5 key electrolytes and natural flavours. Light on the stomach and with a very thin consistency for ease of consumption. 30g of carbohydrate per serve makes this better value than most gels on the market.
Box of 15.
One TORQ gel = 1 TORQ Unit
(See TORQ Fuelling System)
Flavours Available:
APPLE CRUMBLE
BLACK CHERRY YOGHURT
CHERRY BAKEWELL
LEMON DRIZZLE
ORANGE & BANANA
RASPBERRY RIPPLE
RHUBARB & CUSTARD
STRAWBERRY YOGHURT
£1.60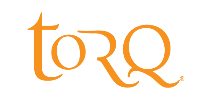 TORQ - TORQ GEL - 88 PERCENT - 220 TRIATHLON - SUMMER 2015
220 TRIATHLON
23/07/2015
The ingredients are highly rated, however; despite the relatively high carb content, the consistency is smooth and light to swallow, while the taste is excellent - packed with natural raspberry flavour, but not overly sweet.
Read More...
---
TORQ - TORQ GEL - 88 PERCENT - TOTALLY ACTIVE - DECEMBER 2015/JANUARY 2016
TOTALLY ACTIVE 
04/01/2016
It's so good, you're almost tempted to eat them for pleasure.
Read More...
---
TORQ -TORQ GEL - TRIATHLON PLUS - 5 OUT OF 5 - SEPTEMBER 2016
TRIATHLON PLUS 
15/09/2016
It was easily opened and is the best performing gel we've ever used.
Read More...
---
TORQ - ENERGY GEL - OUTDOOR FITNESS - 10 OUT OF 10 - SEPTEMBER 2017
OUTDOOR FITNESS
13/09/2017
Great flavour and packed with energy. 
Read More...
---
TORQ - GEL, CHERRY BAKEWELL - OUTDOOR FITNESS - SEPTEMBER 2018
OUTDOOR FITNESS
01/09/2018
The consistency of the gel is right on the money, and easily swallowed on the move. 
Read More...
---