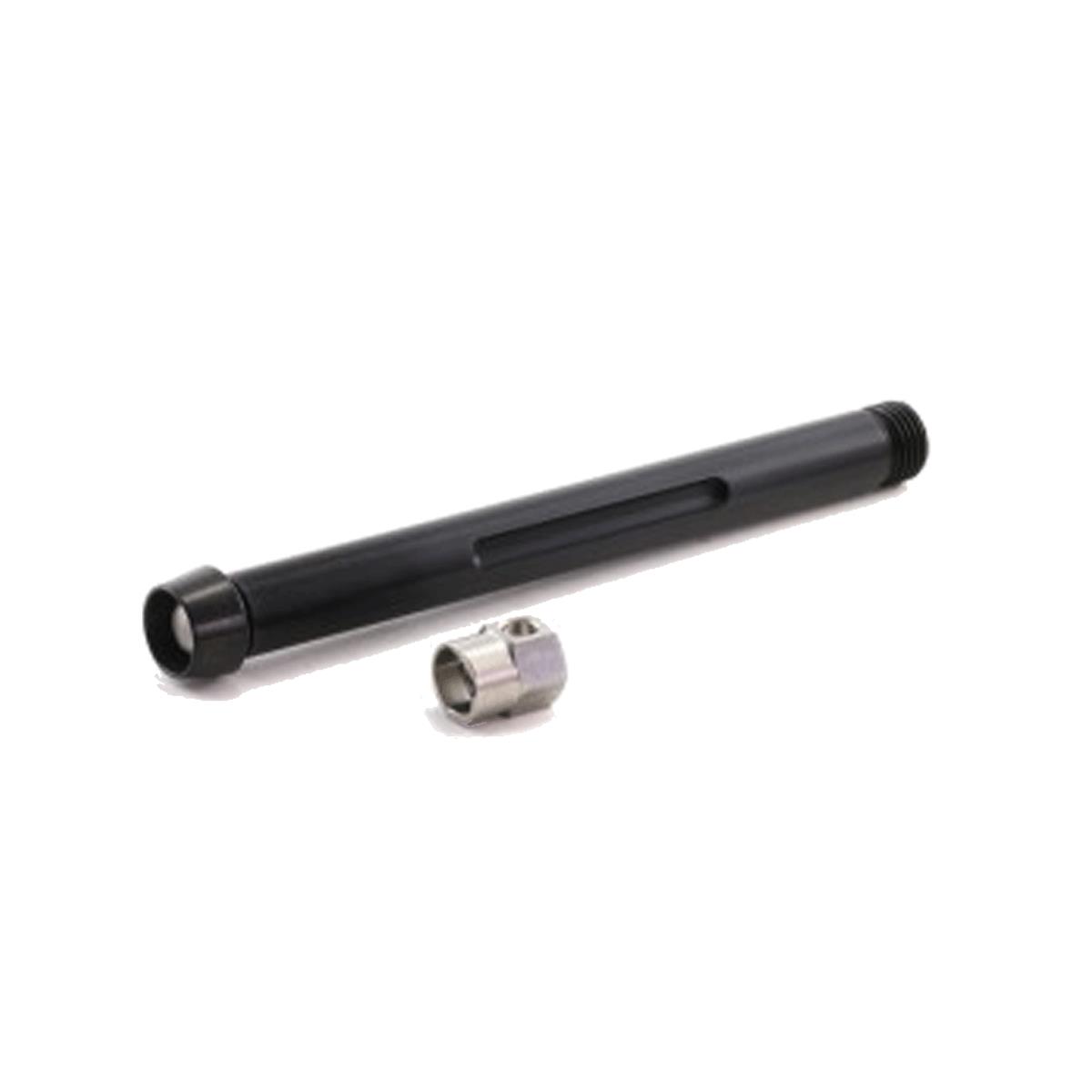 PITLOCK SET 17B THRU AXLE 15X110MM (158MM) & PIT-KEY FOR ROCKSHOX BOOST FORKS WITH M15X1.5 THREAD
Code:PISET17B
Security thru axle identical with 15x110mm RockShox Maxle
Compatible with RockShox Boost forks and other forks with Maxle Mount.

Content:
1x black Pitlock security thru axle 15mm ,1x PIT-Key, 1x Code card

Specifications:
installation width: 15 x 110 mm
axle length: 158 mm
thread length: 15 mm
thread pitch: M15 x 1,5 mm
weight: 88 g

Please compare the specifications to the original axle to be sure the Pitlock thru axle fits on your bike.

Material:
Pitlock thru axles are made out of high quality aluminum and stainless steel. The aluminum is coloured by anodization, the stainless steel by physical vapour deposition.

Function:
Replace the original thru axle with the coded Pitlock thru axle to secure your bike wheels against robbery. The lock can be made compatible to any other Pitlock M5/M6 lock, such as those for the seatpost, the ahead stem or the brakes.
£84.99