PANARACER GRAVELKING COLOUR EDITION TLC FOLDING TYRE
Code:PA700GKCETLC
Add some colour to your ride with the new Nile Blue & Military Green GravelKing limited edition lineup. For cyclists are looking to expand their cycling horizons. That includes roads that may not be suited for normal road tires. Our GravelKing tire solves that problem. Four widths to suit any rider's tastes. Natural rubber compound, puncture protection breaker and a special low rolling resistance casing make the GravelKing a go-anywhere tyre. This colour edition range of GravelKings is available for a limited time only.
Colours Available:
BLACK/MUSTARD
BLACK/OLIVE
BLACK/PURPLE
BROWN/MUSTARD
BROWN/OLIVE
BROWN/PURPLE
£44.99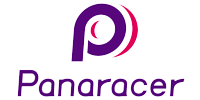 PANARACER - GRAVELKING 32 TYRE - ROAD.CC - 4.5 OUT OF 5 - 14 JANUARY 2019
ROAD.CC
21/01/2019
Excellent all-winter tyres with great comfort and grip.
Read More...
---