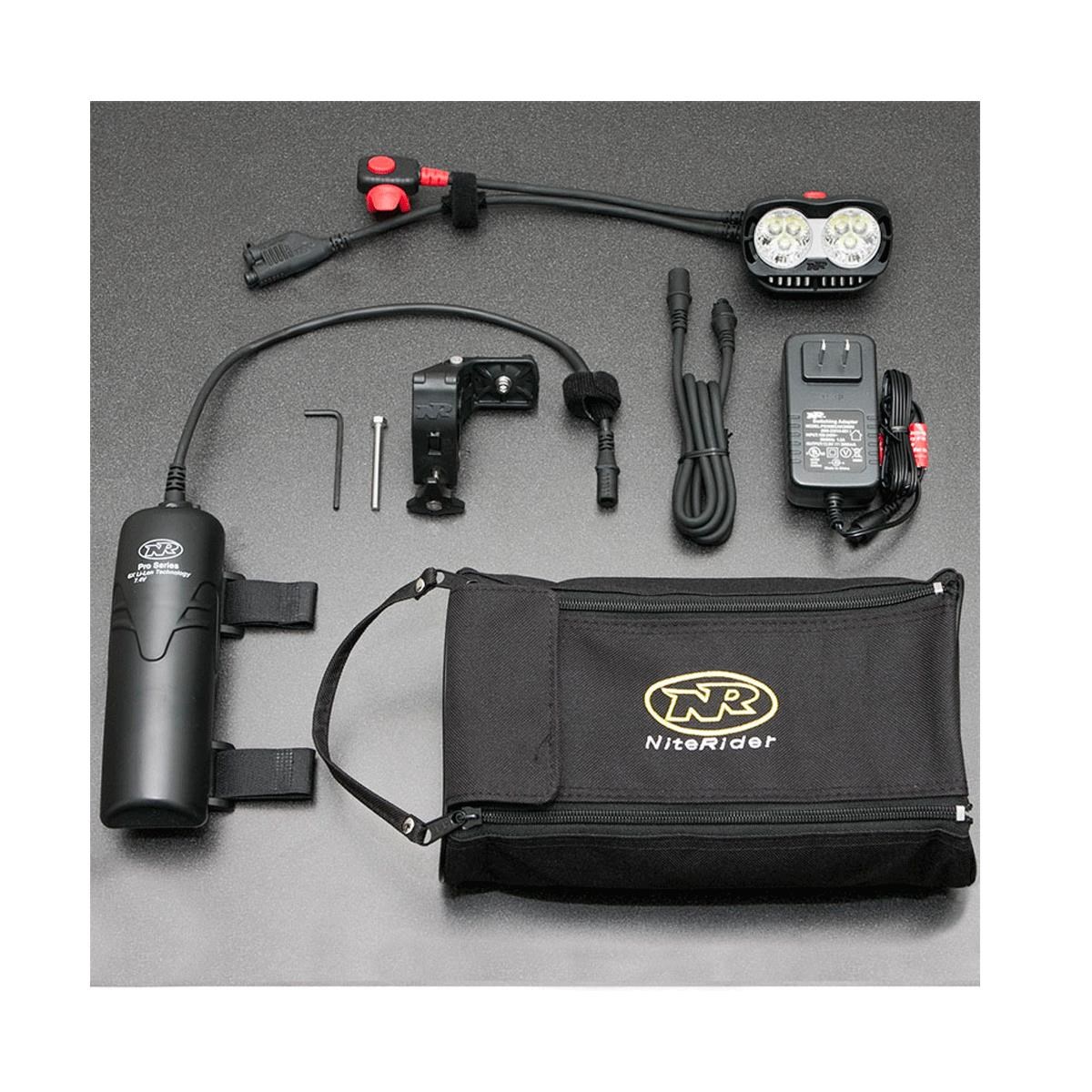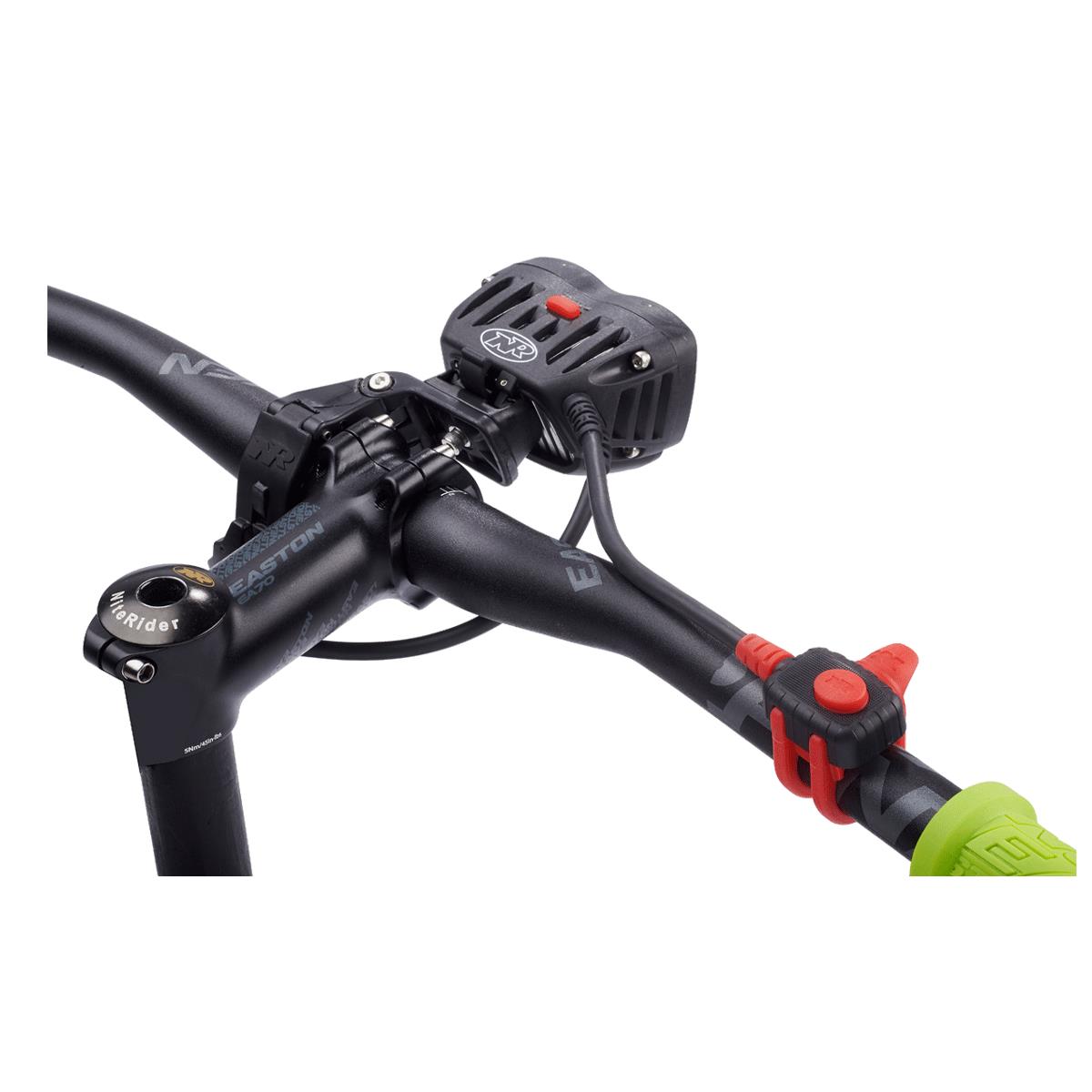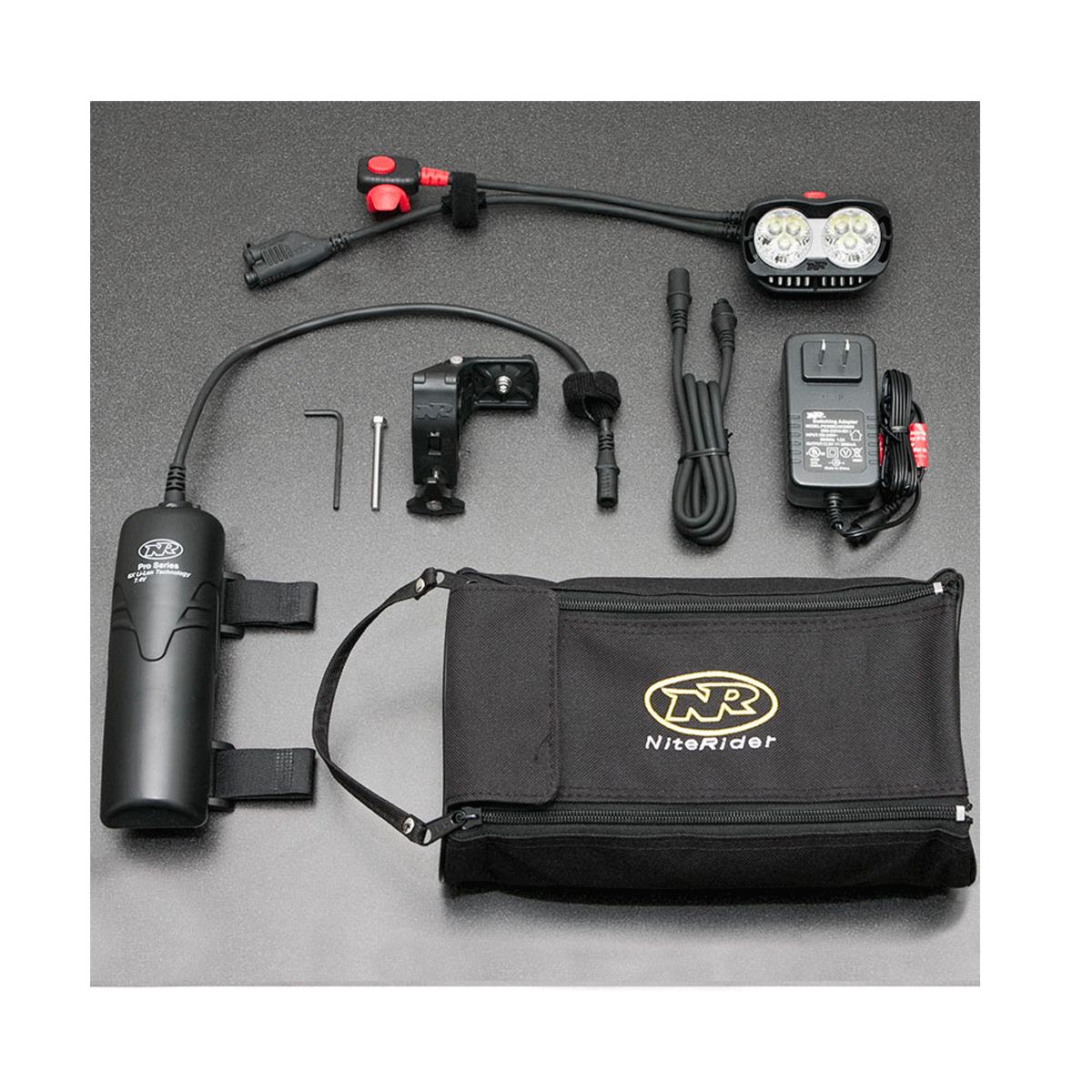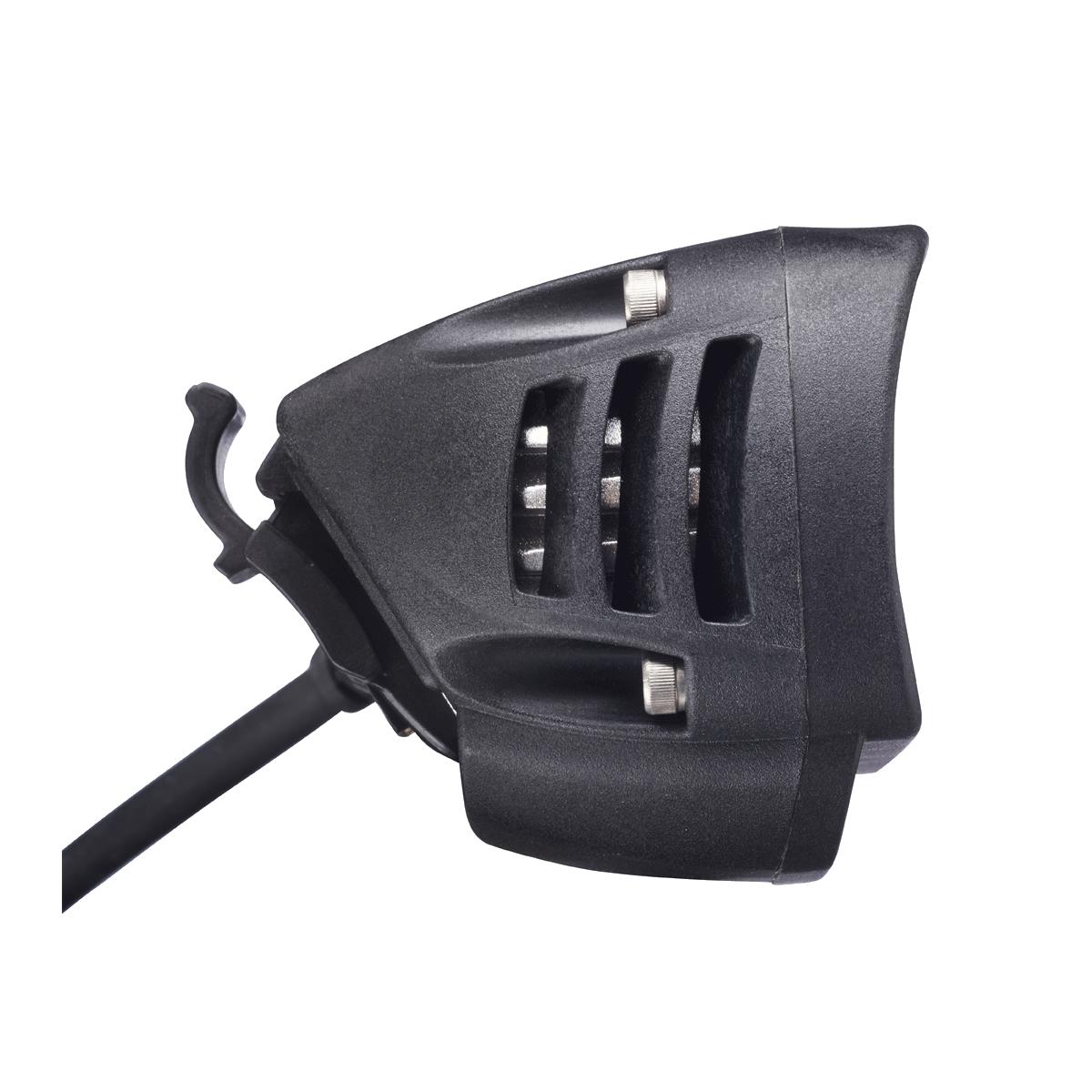 NITERIDER PRO 4200 ENDURO REMOTE FRONT LIGHT
Code:NR6806
Boasting 4200 lumens and 6 CREE® LEDs at 6000k; the Pro 4200 Enduro offers 4 brightness settings and a daylight flash mode that are factory-tuned to optimize riding in any condition. And paired with a long-lasting 8-cell battery, that doubles as a USB portable charger, makes this lighting system perfect for long night rides, high speed MTB descents or backcountry touring.
• Ultra bright 4200 lumen output
• 8 Cell Li-Ion battery, doubles as a USB portable charger
• Remote switch for ease of operation
• The preferred light for serious MTB riders
• Highly durable light housing with Dupont® Fiberglass reinforced nylon
• Perfect for handlebar mounting
• FL 1 Standard IP64, dust and water-resistant
• 4 steady light modes, 2 daylight flashes and S.O.S.
• Custom 3 cone dual-beam reflectors utilizing 6 CREE™ LEDs at 6000k
• Comes with a convenient nylon storage pouch
Lumen Output: 4200
Run Time: 1:30 – 16:30hrs
Charge Time: 5:00hrs
Weight: 839g
Battery: 8 Cell Li-Ion USB
WARRANTY
The Pro 4200 Enduro Remote is backed by NiteRider's lifetime warranty that covers any defects in material and workmanship, mechanical components (housings, covers, mounts and fasteners) and LEDs.
SYSTEM INCLUDES
LED Headlamp with Remote Switch
Li-Ion Battery / USB Portable Charger
Handlebar Mount – Fits up to 35mm
AC Adapter
Nylon Storage Pouch
£425.00