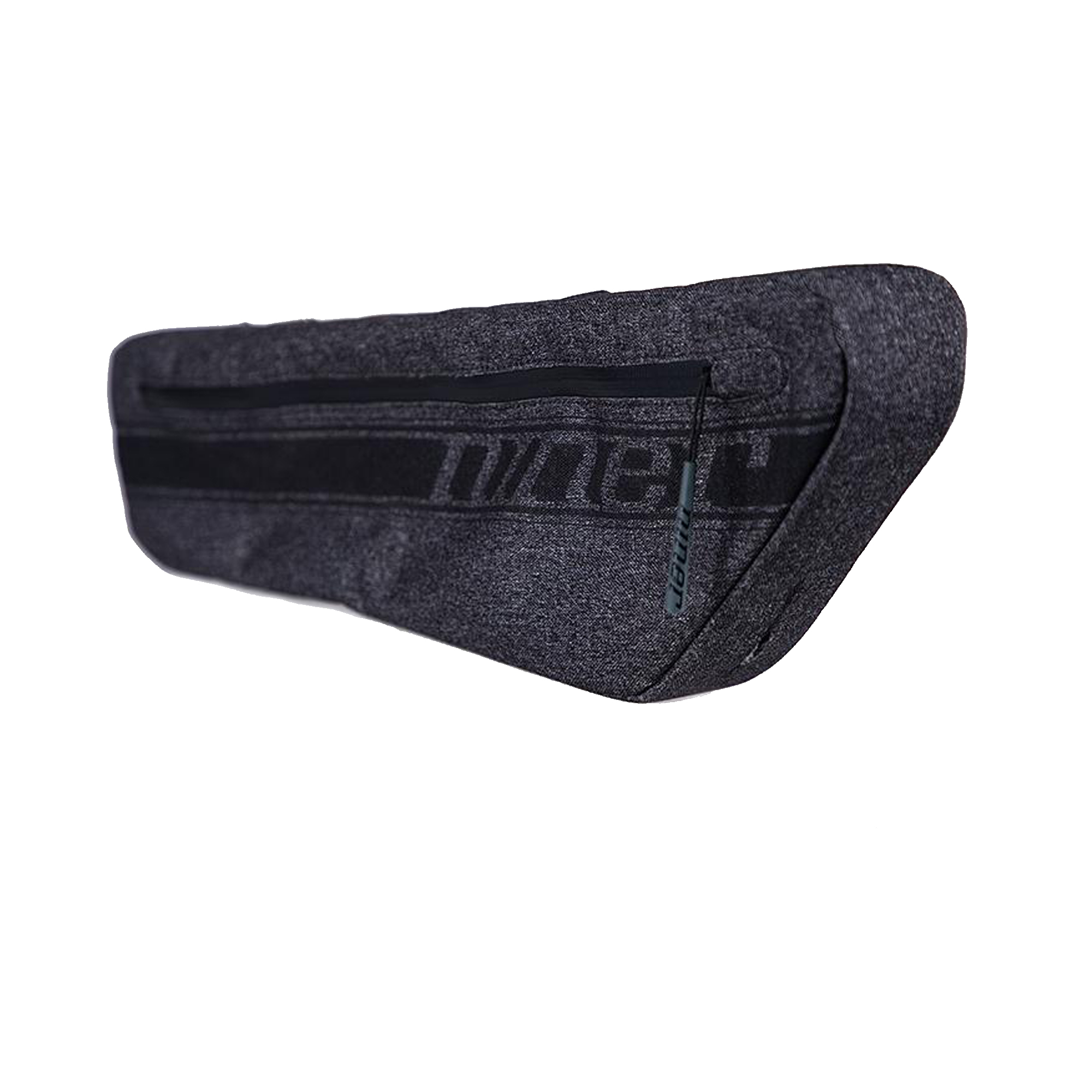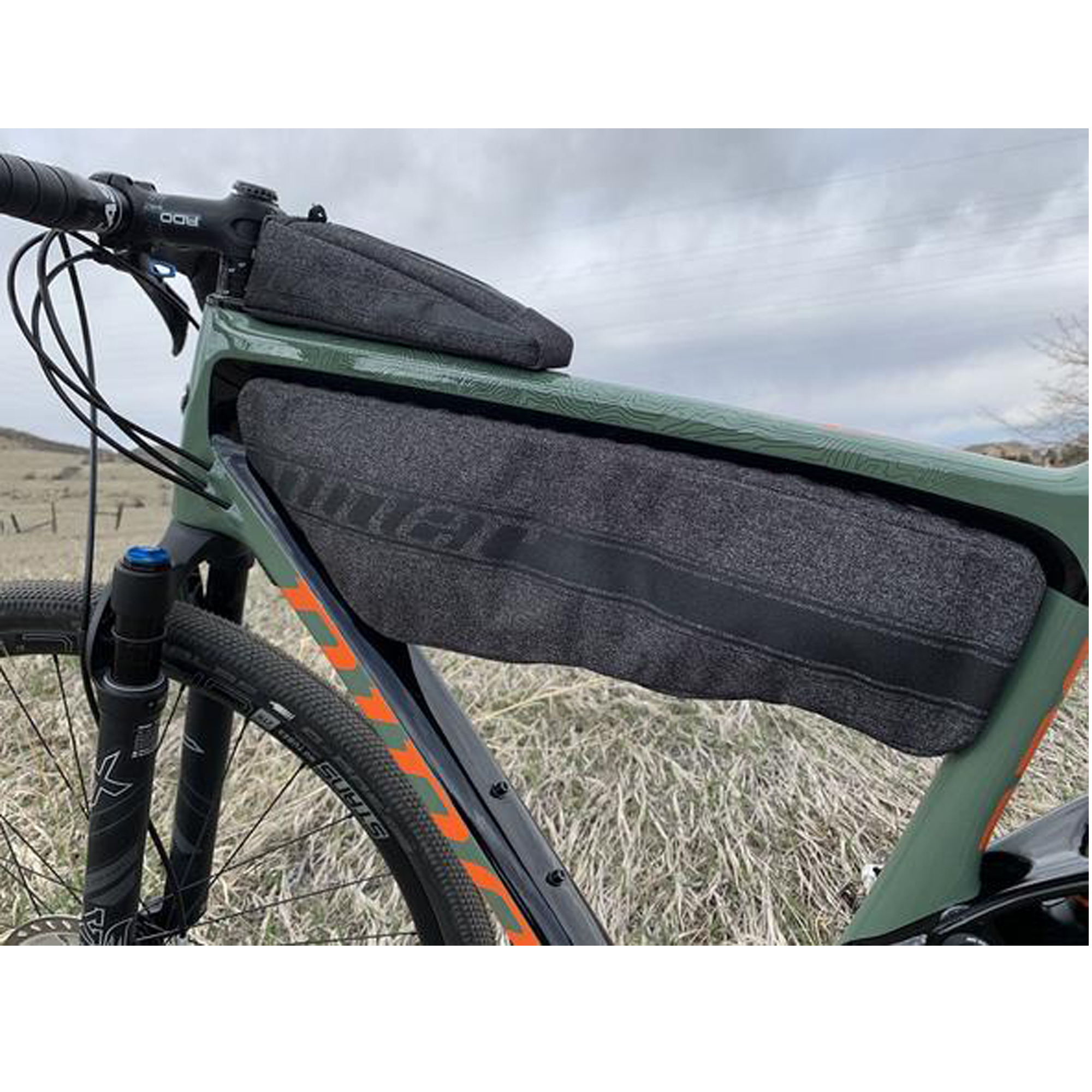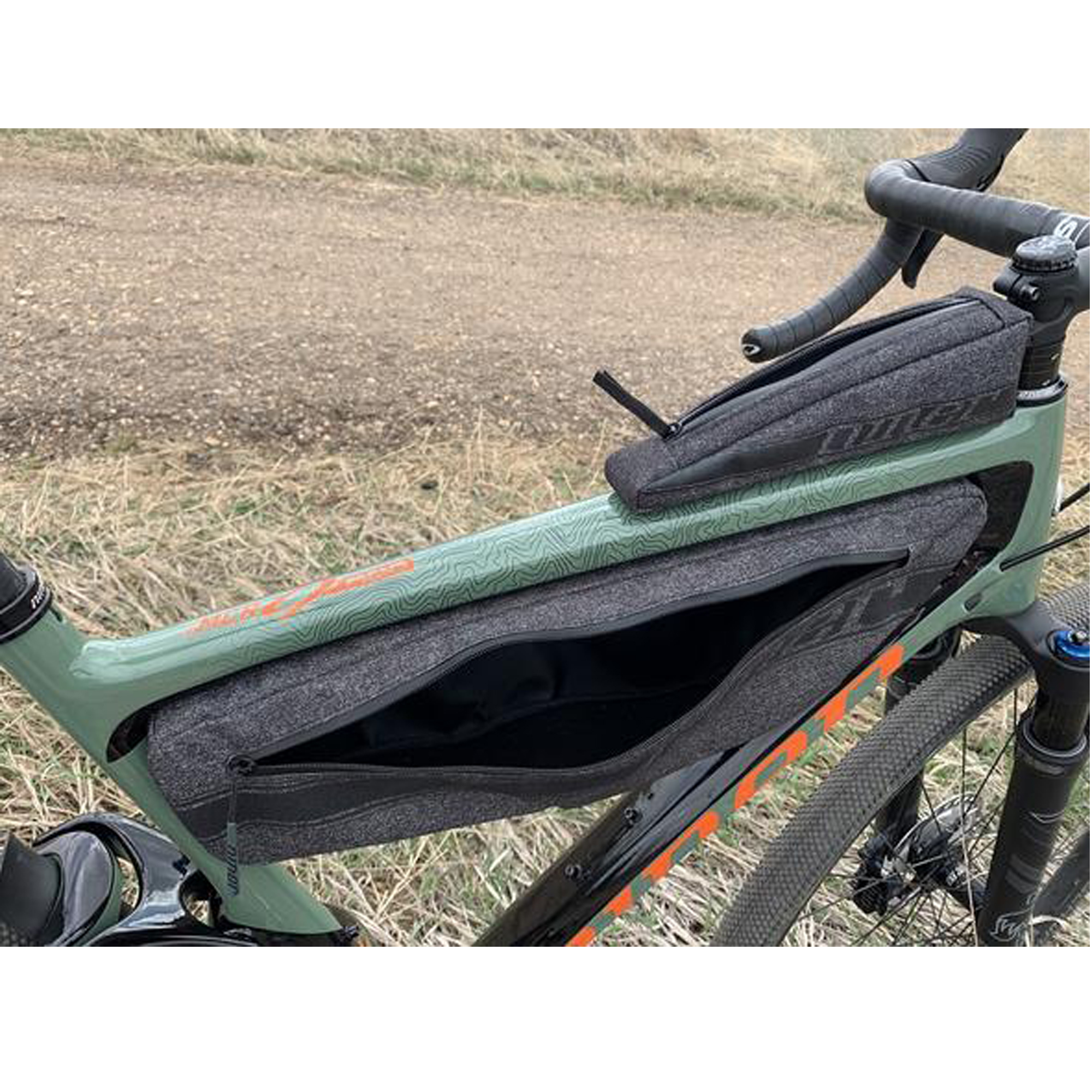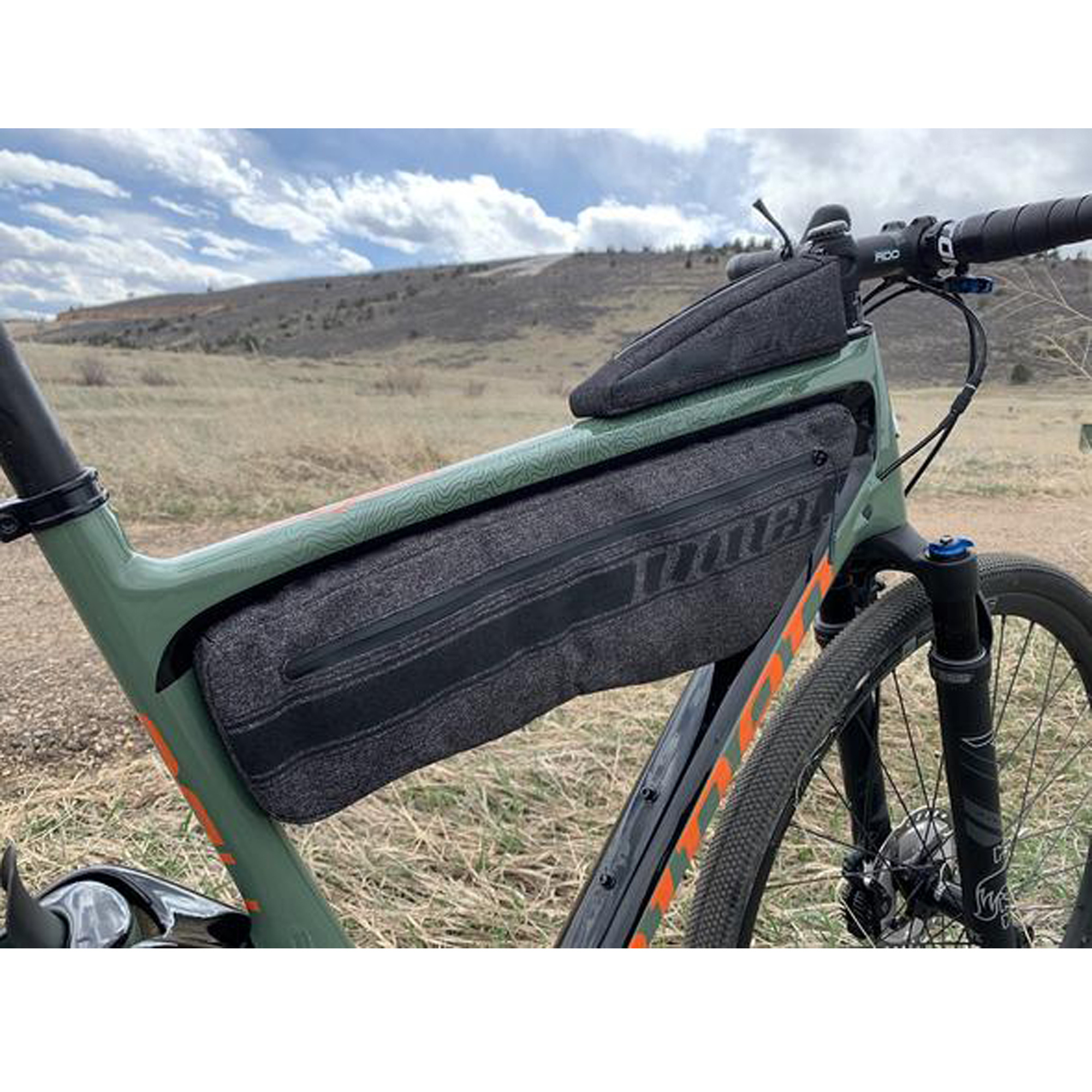 NINER BOLT-ON BAG - FRONT TRIANGLE - RLT/MCR
Code:NI5510120
This custom Niner frame bag is sized specifically to fit under the top tube of your 2020 RLT 9 or MCR 9 gravel bike. It bolts directly to the frame via three integrated mounts on the frame - no straps required!
Each bag is sized specifically for your frame size and frame material.
[2019 and prior RLT frames do not have the frame fitments for these strapless bags]
Please note that bag dimensions are made to accommodate the widest range of frame sizes and materials. Photos shown reflect a majority of fitments. Some fitments do not fully fill the front triangle from tube to tube.
£72.99