GIRO EMPIRE SLX ROAD CYCLING SHOES
Code:GISEMS
LIGHT, SUPPLE, AND TIMELESS
At just 175 grams (size 42.5), the Empire SLX offers lightweight cycling footwear that's also proven at the highest levels of the sport. The classic laced upper design enhances comfort and fit adjustment like no other closure system, yet doesn't compromise the structure or stiffness needed to put full power to the pedals thanks to a combination of exceptional fit, an Evofiber SL one-piece upper, and the Easton EC90 SLX2 high-modulus outsole. And with replaceable heel pads, full titanium hardware and our adjustable SuperNatural Fit Kit, these are full-featured shoes designed to win and built to last.
UPPER
• One-piece upper design
• Premium Evofiber SL breathable Teijin microfiber
• Empire Laces: Hold a knot, durable, and light
OUTSOLE
• Easton EC90 SLX2 high-modulus carbon outsole
• Titanium hardware
• Replaceable heel pads
FOOTBED
• Ultralight SuperNatural Fit Kit with adjustable arch support
• Ultralight footbed
• XT2 anti-microbial fiber top sheet
• Travel bag included
WEIGHT
• 175 grams (size 42.5 with Ultralight footbed)
Sizes Available:
40
40.5
41
41.5
42
42.5
43
43.5
44
44.5
45
45.5
46
46.5
47
48
Colours Available:
BLACK/SILVER
DARK SHADOW REFLECTIVE DIGITAL
METALLIC CHARCOAL
WHITE/BLACK
€329.95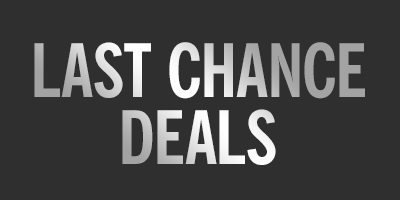 Giro Empire SLX - Bike Biz - July 2014
Bike Biz
08/07/2014
Giro unveiled the Empire SLX, a lace-up road shoe that weighs a slipper-like 175g per shoe, at a presentation given to journalists and bike dealers in Harrogate the evening before the Grand Depart of the Tour de France.
Read More...
---
GIRO - EMPIRE SLX - CYCLE SPORT - APRIL 2015
CYCLE SPORT
14/04/2015
Designed with input from Taylor Phinney, the super-stiff, 175g shoe has been favoured by Sir Bradley Wiggins. White or orange, the choice is yours.
Read More...
---
GIRO - EMPIRE SLX - 10 OUT OF 10 - BEST ON TEST - CYCLING WEEKLY - 26TH FEBRUARY 2015
CYCLING WEEKLY
26/02/2015
The Easton EC90 soles are supremely stiff and we found them to be more rigid than those in the previous Empire shoes. The fit was very comfortable, with Giro supplying adjustable innersoles. 
Read More...
---
GIRO - EMPIRE SLX - 5 OUT OF 5 - BIKERADAR.COM - 5TH MAY 2015
BIKERADAR.COM
05/05/2015
The Giro Empire SLX shoes aren't just light; they're also freakishly comfortable, impressively stiff, and well ventilated - not to mention quite pretty.
Read More...
---
GIRO - EMPIRE SLX - RIDE CYCLING REVIEW - ISSUE 6
RIDE CYCLING REVIEW
30/04/2015
We've always loved the way the Empire SLX look with their retro shape and lace up design, but the real beauty comes when you ride them. They're ultralight at just 175 grams, yet incredibly stiff – you really feel every ounce of effort is going direct to the pedals, not a hint of flex or wasted energy.
Read More...
---
GIRO - EMPIRE SLX - 4 OUT OF 5 - CYCLING PLUS - JULY 2015
CYCLING PLUS
13/07/2015
On your feet the Empires fell remarkably simple, smooth and comfortable thanks to the sheer lack of seams and panels. Looking at the uppers you'd imagine the Empires would be quite sweaty due to the lack of mesh panels or cutouts. Giro has got around this by using a super-thin, highly breathable material. 
Read More...
---
GIRO - EMPIRE SLX - 9 OUT OF 10 - ROAD.CC - 3RD JULY 2015
ROAD.CC
03/07/2015
The first thing you notice about Giro's Empire SLX shoes when you spin the pedals is just how light they are: at just just 408g for a size 45 pair, they're among the very lightest shoes available. This low weight is backed up by incredible comfort from the lace-up uppers and a super stiff carbon fibre sole that doesn't waste any of your power when sprinting for the line.
Read More...
---
GIRO - EMPIRE SLX - 9 OUT OF 10 - CYCLING WEEKLY - 10TH SEPTEMBER 2015
CYCLING WEEKLY
19/09/2015
After seven months' intensive use, the Empires continue to perform well. The shoes have stretched slightly and adapted to my feet, increasing comfort.
Read More...
---
GIRO - EMPIRE SLX - 5 OUT OF 5 - THE TIMES - 4TH SEPTEMBER 2015
THE TIMES
04/09/2015
I've no idea what it feels like to wear designer highheels that make people stop and stare (I promise) but I think this is as close as it gets. And the performance matches their looks.
Read More...
---
GIRO - EMPIRE SLX - RIDE CYCLING REVIEW - ISSUE 8
RIDE CYCLING REVIEW
12/11/2015
Giro has been making shoes for some time now but no model has made a visual impact quite like the new Empire SLX.
Read More...
---
GIRO - EMPIRE SLX - CYCLING ACTIVE - 9 OUT OF 10 - APRIL 16
CYCLING ACTIVE 
01/04/2016
The Empires not only look classy but are top quality, high performance race shoes. 
Read More...
---