GIRO EMPIRE ACC ROAD CYCLING SHOES
Code:GISEMP
A CONTEMPORARY CLASSIC
The Empire ACC continues to redefine the boundaries of high-performance cycling shoes. The iconic laced closure offers seven points of fit adjustment for unrivaled adjustment and comfort, and complements the breathable Evofiber synthetic upper that wraps to the contours of your foot. The Easton EC90 ACC full carbon sole offers the stiffness needed for everything from Grand Tours to gran fondos, with ultra-low 6.5mm stack height for a direct connection to the pedals. And our adjustable SuperNatural Fit footbed lets you fine-tune the fit and arch support for an unmatched blend of performance and style.
UPPER
• One-piece upper design
• Premium Evofiber breathable microfiber upper
• Empire Laces: Hold a knot, durable, and light
OUTSOLE
• Easton EC90 ACC carbon fiber outsole
• Steel hardware
• Replaceable heel pads
FOOTBED
• SuperNatural Fit Kit with adjustable arch support
• XT2 anti-microbial fiber top sheet
WEIGHT
• 215 grams (size 42.5)
Sizes Available:
40
41
42
43
44
45
46
47
48
40.5
41.5
42.5
43.5
44.5
45.5
46.5
Colours Available:
BLACK/WHITE
DARK SHADOW/REFLECTIVE DAZZLE
FROST REFLECTIVE
SILVER REFLECTIVE
WHITE/BLACK
£259.99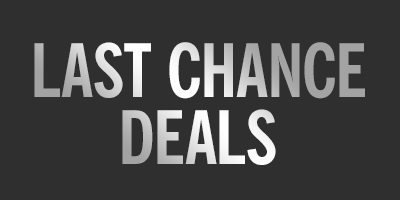 Giro Empire - road.cc - July 2014
Road.CC
29/07/2014
The Giro Empires hark back to the old school with their laces and simple, but stylish two-tone design. Thankfully though the retro styling is merely skin deep as the technology involved is right up to date, ensuring that the Empires meet the demands of a premium road racing shoe. The best of both worlds you say?
Read More...
---
GIRO - EMPIRE - THE WASHING MACHINE POST - 25TH MARCH 2015
THE WASHING MACHINE POST
25/03/2015
Quite frankly, these are amongst the most comfortable shoes it has ever been my pleasure to wear. Though apocryphal comparisons to a pair of slippers may be rife, in all honesty it's one that bears repeating here. The Empires were supremely comfortable even when I sat on a kitchen chair preparing for velocipedinal departure. 
Read More...
---
GIRO - EMPIRE ACC - RCUK - 16TH MARCH 2015
RCUK
16/03/2015
On looks alone, the Giro Empire is, in my opinion at least, probably the most beautiful shoe available. Yes, the laces might be an anachronism and a flashback to a bygone era, but the simplicity of the shoe is, in practice, superb, not least in a modern marketplace where fancy features are all the rage.


Read More...
---
GIRO - EMPIRE - 4 OUT OF 5 - CYCLING PLUS - SUMMER 2015
CYCLING PLUS
15/07/2015
The Empire is a retro-inspired race shoe using that most hi-tech of closure systems, the lace.
Read More...
---