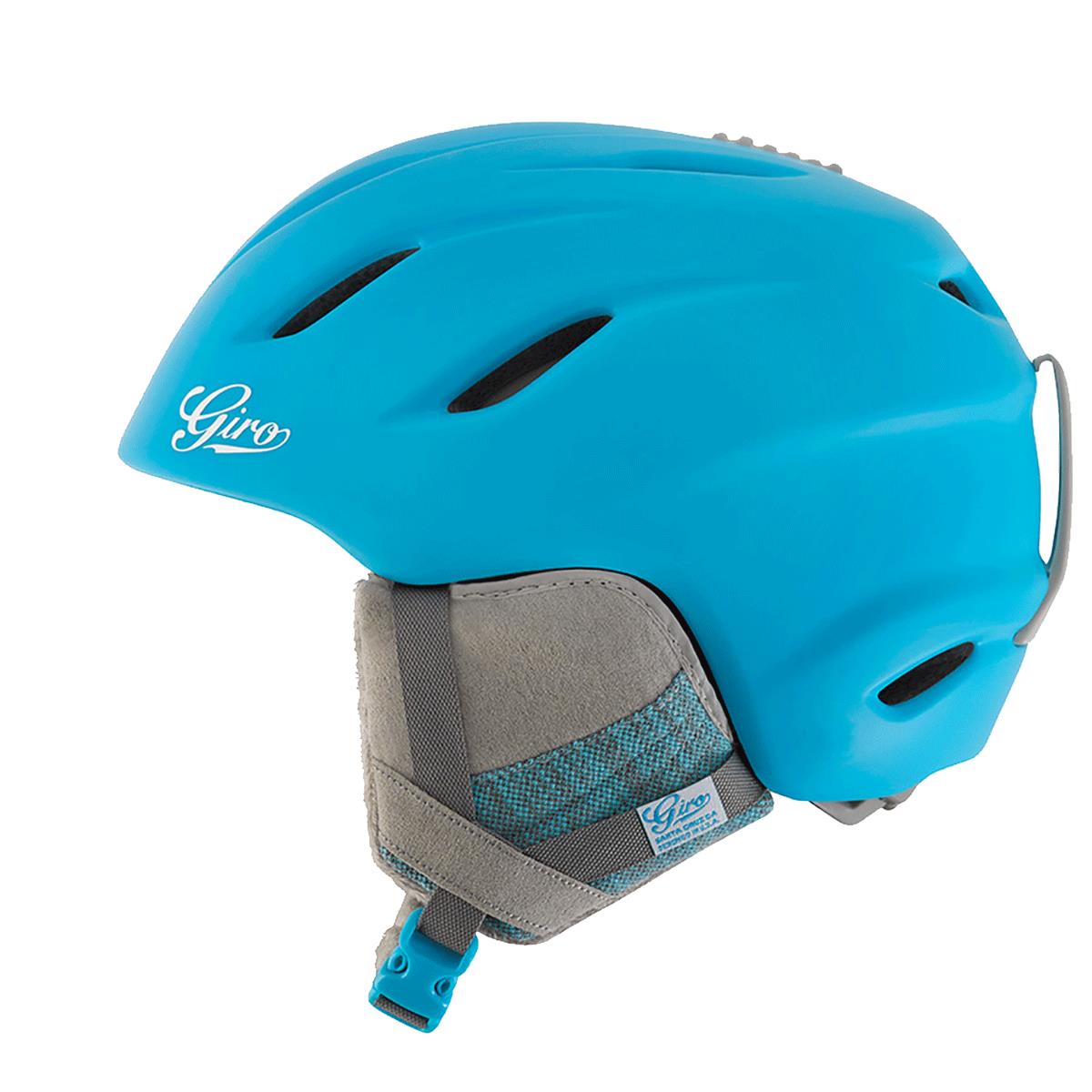 GIRO ERA WOMEN'S SNOW HELMET
Code:GIWHWERA
FIT, FUNCTION, FEMININE
The popular Era helmet is designed for all-mountain action with feminine charm. The low-profile design of the Era features the proven performance of In-Mold construction, our In Form Adjustable Fit System and adjustable venting. The Era offers incredible value without compromising features — all in a stylish performance package. Learn more at Giro.com/Era
FEATURES
In-Mold Construction fuses a tough polycarbonate outer shell with the helmet's impact-absorbing foam liner. The fusion process allows for better ventilation systems, making In-Mold helmets lighter and cooler than traditional helmets.
The In Form Fit System makes it easy to deail in a custom fit in seconds — even with gloves on. An ergo-friendly dial at the base of the helmet provides up to 6cm of adjustment and enhanced stability.
Vertical Tuning — Accommodates different goggles and head shapes for a custom fit free of gaper gap
Thermostat Control adjustable venting allows you to custom-tune airflow instantly with a simple, low-profile control button on the outside of the helmet
Giro's Stack Vent was developed based on research showing the majority of warm air that can cause fogging comes from the goggle's center top vent. Aligning the Stack Vent in the helmet with the center vent of the goggle helps keep it clear and fog-free.
Women's styling and details
Compatible with aftermarket Giro audio systems by Outdoor Tech
Seamless Compatibility with all Giro goggles – For optimal performance of both helmets and goggles, Giro products are designed to work together, ensuring a seamless interface between helmet and goggle for an exceptional fit and dependable, worry-free function
Compliance: CE EN1077
CONSTRUCTION
In-Mold Construction fuses a tough polycarbonate outer shell with the helmet's impact-absorbing foam liner. The fusion process allows for better ventilation systems, making In-Mold helmets lighter and cooler than traditional helmets.
FIT SYSTEM
The In Form Fit System makes it easy to deail in a custom fit in seconds — even with gloves on. An ergo-friendly dial at the base of the helmet provides up to 6cm of adjustment and enhanced stability.
Vertical Tuning — Accommodates different goggles and head shapes for a custom fit free of gaper gap
VENTILATION
Thermostat Control adjustable venting allows you to custom-tune airflow instantly with a simple, low-profile control button on the outside of the helmet
Giro's Stack Vent was developed based on research showing the majority of warm air that can cause fogging comes from the goggle's center top vent. Aligning the Stack Vent in the helmet with the center vent of the goggle helps keep it clear and fog-free.
£89.99