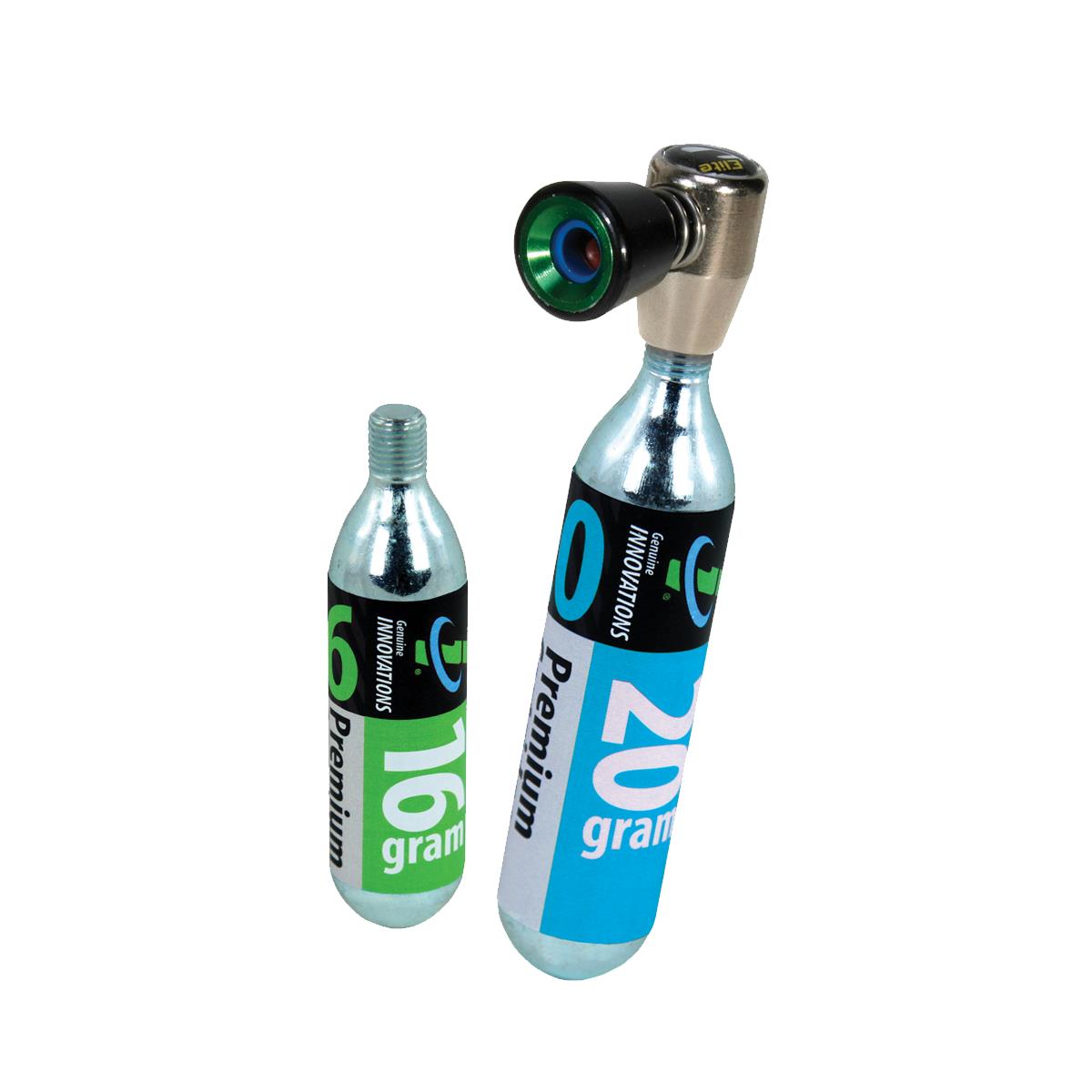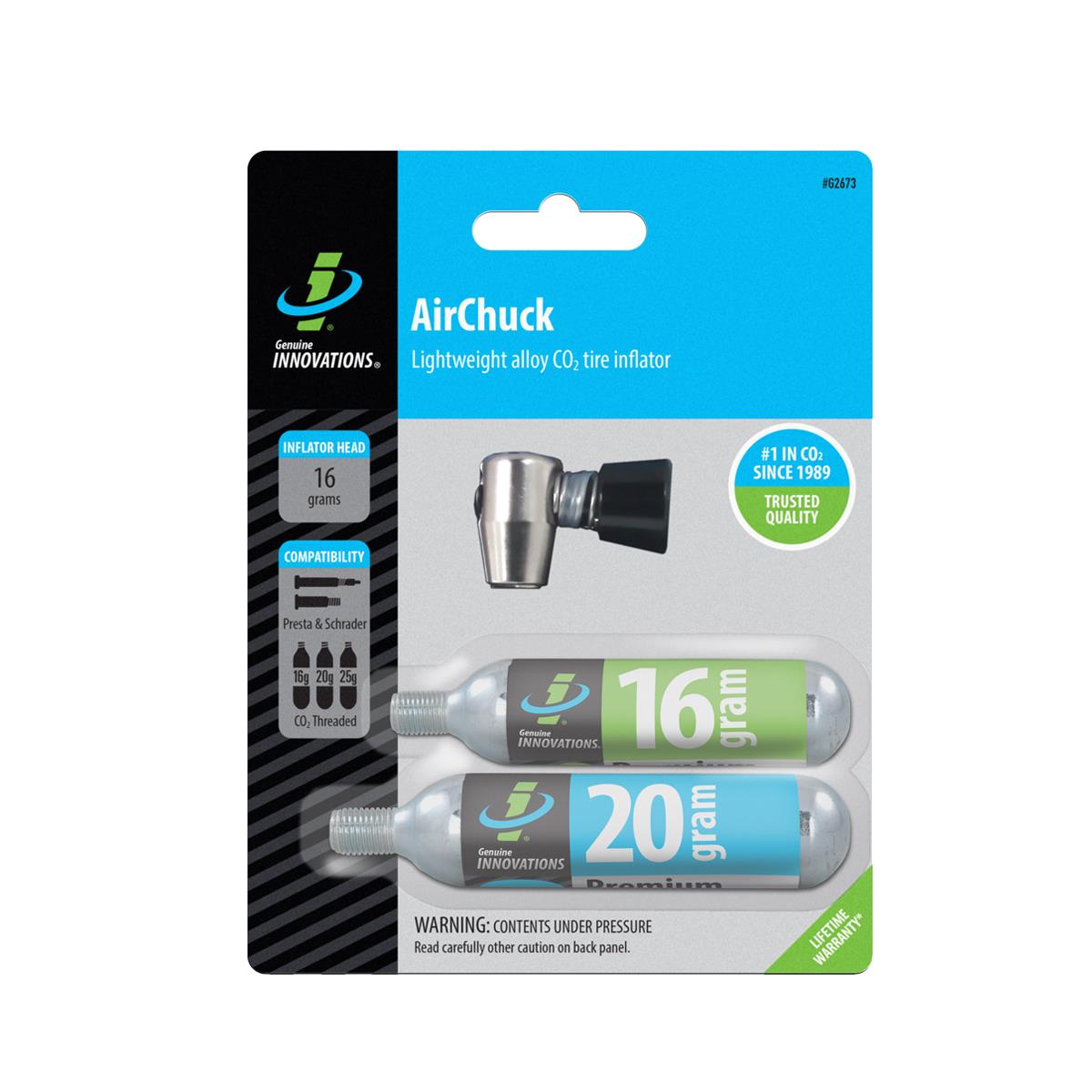 GENUINE INNOVATIONS AIRCHUCK LIGHTWEIGHT ALLOY CO2 INFLATOR
Code:INACE2
When it comes down to speed, weight and beauty, the AirChuck takes the cake. Not only is it the lightest CO2 inflator on the market, but its push-to-inflate technology allows for rapid tire inflation without any risk of lost air! Our most popular inflator, this American beauty will save you on the trail and look great while doing it.
Easy to use and fully controllable
Push-to-inflate technology
Lightweight metal alloy design
Works with both Presta and Schrader valves
Compatible with 16 gram, 20 gram and 25 gram threaded CO2 cartridges
Product includes (1) AirChuck inflator head, (1) threaded 16 gram CO2 cartridge and (1) threaded 20 gram CO2 cartridge
Size: 1.5" L x 0.69" W x 1.0" H
Inflator Head Weight: 16 grams
£24.99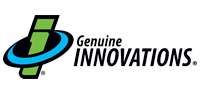 GENUINE INNOVATIONS - AIR CHUCK – CYCLING ACTIVE – APRIL 2015 – 7/10
CYCLING ACTIVE
24/04/2015
Being the most expensive inflator on the test the Air Chuck seemed the simplest in design and came with two 16g canisters. Like the rest on the test the push on head works with both Presta and Schrader valves, perfect for all bikes. 
Read More...
---
GENUINE INNOVATIONS - AIR CHUCK - 7 OUT OF 10 - BIKES ETC - APRIL 2015
BIKES ETC
22/04/2015
A superior quality product backed by a lifetime warranty. The lightest on test, its minimalist design makes few concessions to ergonomics and a firm push is required to get the gas flowing.
Read More...
---