ABUS GAMECHANGER ROAD AERO HELMET
Code:ABHGCH
The new ABUS Gamechanger is the ultimate helmet for professional cycle racing riders - developed together with the Movistar Team. Along with Multi Positioning Helmet Design technology, it redefines aerodynamics. The airflow is optimized for all the angles the head is tilted at during racing. The large air channels, in combination with the Forced Air Cooling ventilation system, ensures that the head remains at a comfortable temperature and that the helmet fits perfectly. And the new Multi Shell In Mold is responsible for the excellent ABUS safety.
Weight: 260g
Adjustment System: Zoom Ace
Head Ring: Half ring with extra front padding
Sizes: S/M/L
Certification: CE EN 1078
Features: Eyewear dock, Ponytail compatible, Aerostraps
Sizes Available:
L 58-62CM
M 54-58CM
S 51-55CM
Colours Available:
BLAZE RED
CELESTE GREEN
FUCHSIA PINK
NEON YELLOW
POLAR WHITE
STEEL BLUE
VELVET BLACK
£189.99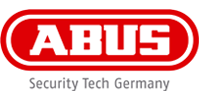 ABUS - GAMECHANGER - ROAD.CC - 8 OUT OF 10 - 7 OCTOBER 2017
ROAD.CC
07/10/2017
Cool, stylish and comfortable, Abus has a strong contender in the aero lid game
Read More...
---
ABUS - GAMECHANGER - CYCLING WEEKLY - 9 OUT OF 10 - 3 MAY 2018
CYCLING WEEKLY 
03/05/2018
Incredibly well fitting, intelligently designed and competitively priced.
Read More...
---