TORQ CHEW BAR (15X 39G)
Code:TQNCH
Offering an alternative to TORQ's performance bars or gels, the mouth-watering TORQ Chew represents an innovative new way to fuel during exercise. Cold-pressed from just 4 Soil Association certified Organic ingredients, TORQ Chew contains 30g of multiple transportable carbohydrates ( 1 TORQ unit ) with no added colours, flavours, preservatives or artificial sweeteners, and is both gluten-free and suitable for vegetarians.
£1.95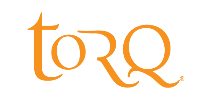 TORQ - TORQ CHEW - BIKES ETC - 8 OUT OF 10 - JUNE 2016
BIKES ETC
01/06/2016
These gluten-free chews are cold pressed from organic ingredients. 
Read More...
---