TORQ HYPOTONIC ENERGY DRINK (X10 CANISTERS)
Code:TQDHY
The convenience of electrolyte tablets, but with superior performance, TORQ's Hypotonic drink represents the fastest possible way to hydrate.
Electrolytes do assist with fluid absorption, but require artificial sweeteners to make them palatable. Carbohydate adds natural sweetness, which also improves absorption, hydrating you better than water / water & electrolytes alone.
TORQ Hypotonic addresses those scenarios where hydration is of greater importance than fuelling eg. a turbo session, a spinning session, an intense ride, a hard short run, or for riding in hot conditions for longer steady-state periods eg. training camps.
The 15g / 60 Kcal of carbohydrate supplied per 500ml constitutes ½ a TORQ unit, so can still form part of your TORQ Fuelling strategy.
Flavours Available:
LEMON
TANGERINE
WATERMELON
£6.99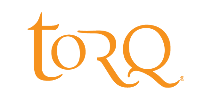 TORQ - HYPOTONIC - CYCLING ACTIVE - 8 OUT OF 10 - JULY 2016
 CYCLING ACTIVE 
01/07/2016
This is a good choice if you don't want any artifical sweetners, added colours or preservatives in your tablet!
Read More...
---