TORQ ENERGY DRINK SINGLE SERVE SACHETS (20X 33G)
Code:TQDEN20
Each sachet contains enough TORQ Energy powder to make 500ml of TORQ Energy drink. 1 TORQ unit ( 30g carbohydrate ) per sachet.
Supplied in boxes of 20 sachets
Flavours Available:
BLACKCURRANT
LIME
ORANGE
PINK GRAPEFRUIT
VANILLA POD
£1.60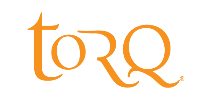 TORQ - TORQ RANGE - 4.5 OUT OF 5 - WMB - SEPTEMBER 2015
WMB
30/09/2015
TORQ started as fitness consultants and coaches their energy products were developed to plug gaps they saw. Well researched, cutting edge performance from ethically/locally sourced ingredients is a big plus too.
Read More...
---