SKS RENNKOMPRESSOR FLOOR PUMP
Code:SKPRENN
For close to 40 years, the Rennkompressor has been the most popular pump in international cycling and the sole legitimate ancestor of all floor pumps. The latest version proudly wears the authentic orange finish of the original. The Rennkompressor comes with a variety of heads that guarantees the perfect connection for dunlop, presta and schrader valves.
Valve: av / sv / dv
Length: 650mm
Output max: 16bar / 230PSI
https://www.sks-germany.com/en/company/history/rennkompressor/
Sizes Available:
EVA HEAD
MV HEAD
THUMB LOCK LEVER
£69.99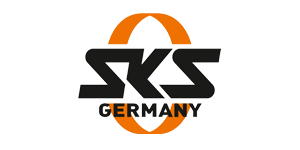 SKS - RENNKOMPRESSOR - 8 OUT OF 10 - BIKES ETC - OCTOBER 2015
BIKES ETC
27/10/2015
If resilience and track-level pressures are a priority, this is the pump for you. 
Read More...
---