CATEYE STRADA SLIM WIRELESS COMPUTER WITH UNIVERSAL SPEED SENSOR
Code:CA240SLUN
A new era of compact cyclo-computers.
The head unit has a 23% bigger screen yet is 35% thinner and lighter. The Strada Slim
is not only the sleekest most aerodynamic cyclo-computer in over 30 years of Cateye
innovation, it is also the most efficient; using smaller batteries it consumes up to 75%
less energy consumption. The Strada Slim also has a narrow speed sensor that is 47%
thinner and fits seamlessly inside the fork stay.
Head unit: 47 x 32 x 12.5mm Sensor size: 67.7 x 30 x 7.6mm
£49.99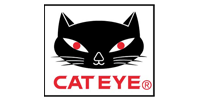 Cateye - Strada Slim - 220 Triathlon - Oct 2013
Small but perfectly formed speed and distance solution
Read More...
---
Cateye Strada Slim – Cycling Plus May 2013
Even the largest computers don't weigh that much, but if you're paying out lots of dosh to trim component weights everywhere else on your bike there's no reason why your computer should carry any extra mass.
Read More...
---
CATEYE - STRADA SLIM - 4 OUT OF 5 - CYCLING PLUS - MAY 2015
CYCLING PLUS
10/05/2015
Without the interactive technology of the Strada Smart, the Slim version provides a lightweight, easy to operate computer that offers most of the functions most of us use most of the time. 
Read More...
---