CATEYE STRADA SLIM WIRELESS COMPUTER WITH UNIVERSAL SPEED SENSOR
Code:CA240SLUN
All of the same great features as the Strada Wireless computer in a thinner, lighter design that incorporates a 35% larger screen and display! This version of the Strada Slim uses the standard SPD-01 Speed sensor for better compatibility with mountain bikes, city bikes and bikes with greater fork clearance.
Standard features:
• ClickTec interface – the screen doubles up as the button
• Auto / Manual Start Stop
• Pace arrow
• Total distance input
Functions:
• Current Speed, Average Speed, Maximum Speed
• Trip Distance, Total Distance
• Moving Time, Clock
£49.99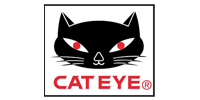 Cateye - Strada Slim - 220 Triathlon - Oct 2013
Small but perfectly formed speed and distance solution
Read More...
---
Cateye Strada Slim – Cycling Plus May 2013
Even the largest computers don't weigh that much, but if you're paying out lots of dosh to trim component weights everywhere else on your bike there's no reason why your computer should carry any extra mass.
Read More...
---
CATEYE - STRADA SLIM - 4 OUT OF 5 - CYCLING PLUS - MAY 2015
CYCLING PLUS
10/05/2015
Without the interactive technology of the Strada Smart, the Slim version provides a lightweight, easy to operate computer that offers most of the functions most of us use most of the time. 
Read More...
---