BLACKBURN PISTON 4 FLOOR PUMP
Code:BLPUPST4
THIS SLEEK AND STURDY PUMP FEATURES A LARGE 3" DIAMETER GAUGE THAT'S MOUNTED AT THE TOP MAKING IT EASY TO READ. THE STEEL BASE AND BARRELL GIVE IT A SOLID, DEPENDABLE FOUNDATION, AND THE ANYVALVE PUMP HEAD WORKS ON ANY BICYCLE VALVE WITH THE FLICK OF A LEVER.
• 200 PSI
• SUPERSIZED 3" GAUGE
• STEEL BASE AND BARREL
• AIR BLEED ON THE ANYVALVETM PUMP HEAD
• WIDE 10.5" HANDLE WITH INTEGRATED HOSE ATTACHMENT
£59.99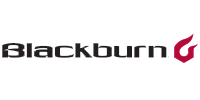 BLACKBURN - PISTON 4 PUMP - CYCLING WEEKLY - 9 OUT OF 10 - 3 AUGUST 2017
CYCLING WEEKLY
03/08/2017
The Blackburn Piston 4 feels like a pump that will last forever - indeed, Blackburn offer a lifetime warranty. 
Read More...
---