ABUS BORDO GRANIT X PLUS 85CM FOLDING LOCK - VELCRO FRAME ATTACHMENT
Code:ABBORDOX85
The range-topping Bordo 6500 folding lock, part of the Granit X-Plus range, features the ABUS X-Plus cylinder for maximum picking protection and greater ease of use. The lock is manufactured with 5.5mm hardened steel links so it will resist the most brutal attacks. At 85cm long, its concertina-style construction offers a multitude of fixing possibilities to lamp posts or other fixed objects. Comes complete with sleek rubberised pouch with Velcro strap to allow attaching to anywhere on your frame. Supplied with 2 keys (one with integrated LED) and a key code card for cutting additional or replacement keys. The Bordo Granit 6500 X-Plus is Sold Secure Gold approved.
£129.99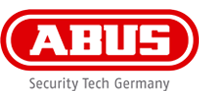 ABUS - BORDO GRANIT X PLUS 6500 - 4 OUT OF 5 - CYCLING PLUS - AUGUST 2015
CYCLING PLUS
19/08/2015
Articulated link locks like the German made Bordon are useful as they offer the shape changing and fill ability properties of a chain whilr having the structure that folds into a neat 'box' shape.
Read More...
---
ABUS - BORDO GRANIT X PLUS 6500 - 4 OUT OF 5 - BIKERADAR-COM - 7 SEPTEMBER 2015
BIKERADAR.COM
07/09/2015
You can fill this lock with the frame, front and rear wheel, and still have room for a lamppost
Read More...
---