ABUS GRANIT X-PLUS 540/230MM D-LOCK EAZYKF (BRACKET)
Code:AB54023EZY
The Sold Secure Gold rated Granit X-Plus 540 replaces the legendary X-Plus 54 with a more stylish look while retaining its safety features. The parabolic 13mm square section shackle is massively resistant to cropping and twisting. It is securely held in place by the Powercell double locking mechanism that offers the highest protection against hitting and pulling attacks. The X-Plus locking system with automatic keyhole cover allows ease of use while offering protection against dirt, corrosion and also picking. An LED illuminated key and code card is provided, the lock can be fitted to frames with USH or EazyKF brackets, and there is also a version without bracket.
£114.99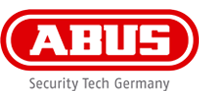 ABUS - GRANIT X PLUS 540 - 4.5 OUT OF 5 - BEST ON TEST - CYCLING PLUS - AUGUST 2015
CYCLING PLUS
19/08/2015
The ultimate accolade, goes to the Granit X Plus 540 U-lock, belying its middleweight status with a heavy weight performance. A good size, superb design and very strong.
Read More...
---
ABUS - GRANIT X PLUS - ROAD.CC - 19TH OCTOBER 2015
ROAD.CC
19/10/2015
The Abus Granit X-Plus has long been among the best D locks on the market. It has Sold Secure Gold ratings for both bike and motorbikes (the latter is a higher standard) and it's not hard to see why.
Read More...
---
ABUS - GRANIT X PLUS 540 - 4.5 OUT OF 5 - BIKERADAR.COM - 7 SEPTEMBER 2015
BIKERADAR.COM
07/09/2015
The Granit X Plus 540 is a typically impressive lock from Abus – and one of the best U-Locks ever.
Read More...
---
ABUS - GRANIT EXTREME 59 - CYCLING PLUS - 4.5 OUT OF 5 - SEPTEMBER 2017
CYCLING PLUS 
13/09/2017
This is the toughet D-lock you'll find.
Read More...
---