MAYHEM WATERPROOF JACKET
Code:AL22MAY
A hardwearing waterproof jacket, offering high performance on and off the bike.
• Altura Shield™ REACT 2.5 layer waterproof fabric offers water and wind protection using REACT™ intelligent membranes and laminates that behave in an auto climatic way, releasing excess heat and moisture, keeping you dry and comfortable during activity
• Detachable hood with front and rear mounted sliders for durable performance
• Breathable mesh liner
• Loose Fit
Loose Fit / Waterproof / Windproof / Breathable
Colours Available:
BLUE/ORANGE
GREEN/YELLOW
RED/BLACK
£109.99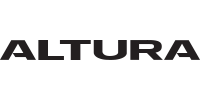 ALTURA - MAYHEM - LONDON CYCLIST - WINTER 2015
London Cyclist 
01/12/2015
The detachable hood just fits over a helmet, the drop-tail is nigh-on perfect, there's four waterproof pockets, plus adjustable hem and cuffs. All told, its a lot of jacket for the money. 
Read More...
---