SKS AIRKOMPRESSOR 12.0 FLOOR PUMP
Code:SKPAKOM
The high-performance pump for every occasion. Alongside its outstanding value for money, the Airkompressor has impressive features such as an extra-long steel barrel that ensures great volume per stroke, an extra large pressure gauge and a Multi Valve Head for all types of valves. With the greatest of ease, you can inflate the tyre up to a pressure of 12 bar with this allrounder.
Valve: Multi Valve Head
Height: 730mm
Output Max: 12bar / 174PSI
£36.99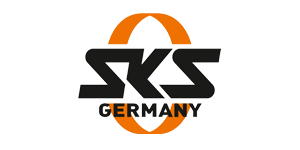 SKS Airkompressor 12.0 Floor Pump - Road.cc - July 2014
road.cc
08/07/2014
The Airkompressor12.0 is a tall track pump at 690 cm but this extra height makes inflating your tyres a simple exercise. Long languid strokes soon have the tyre at the pressure you desire.
Read More...
---
SKS AirKompressor 12.0 – LONDON CYCLIST – SPRING 2015
LONDON CYCLIST
17/04/2015
A reliable, no fuss track pump is a must have for every home workshop and any workplace with a lot cyclists - and the AirKompressor's about as simple and efficient as it gets. It's longer than many rival models, with an extra long body that ensures you get maximum volume per stroke; in fact we were able to inflate a regular road tyre to 100psi in an average of 30 strokes. 
Read More...
---